Wow! What a weekend. How blessed are we to live in such a beautiful country and such awesome people to do life with. These are my thoughts after the weekend so what brought me to this conclusion follows.
It was a massive CMA contingent of just Thinus and myself who started out Saturday morning from Midland to head to Dowerin. The ride was great, in fact when we spotted the sign in Goomalling that said 23 ks to Dowerin I felt a bit sad because it was just so good to be out there on the bike on such a beautiful day. Although it was a bit on the chilly side this wasn't a problem.
On arriving in town Thinus and I got straight down to business and started handing out the flyers to the locals and inviting them to the church service. This is always an interesting exercise and I love doing it because although almost nobody comes, it is still confronting people with the message of Christ. Only God knows what seeds are sown. Although it was just the two of us I think we did a good job of covering the street without people feeling like the army had arrived to beat them into submission.
As usual it's all over at midday when the shops shut so we headed off to pitch our tents, grabbing a great lunch at the pub on the way. In the afternoon Neville arrived from Coorow as well as Bob, Mike, Craig and finally Trevor in his usual style arriving at roo time after dark. A bit of time to chat and then it was back to the pub to watch Craig and Thinus push down two of the biggest rump steaks I've seen in a long time.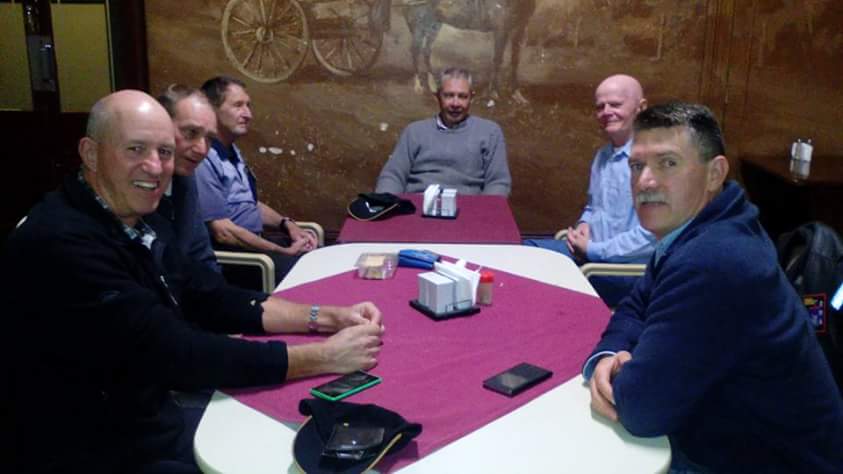 Great meal and at the end of the evening I was fortunate enough to give a very sharp and straight to the point message of the gospel to a bloke at the bar and the publican. More seed sowing!
Sunday morning our Dowerin church rep Dennis cooked us a great breakfast which went down a treat. Then it was time to get the hall ready for the service with our awesome Mounties music team also arriving in perfect time for a pre service practise. We also had a terrific number of CMA crew roll up to join us. It's worth pointing out that we do this to bless our country Christian family, so a huge thanks to all who made the effort to build our ranks and make this such a great day.
The service went well, with Trevor doing a great job of relaying a serious message about what our calling as Christians is in a changing culture, in a real life way that all could relate to. Thanks Trevor!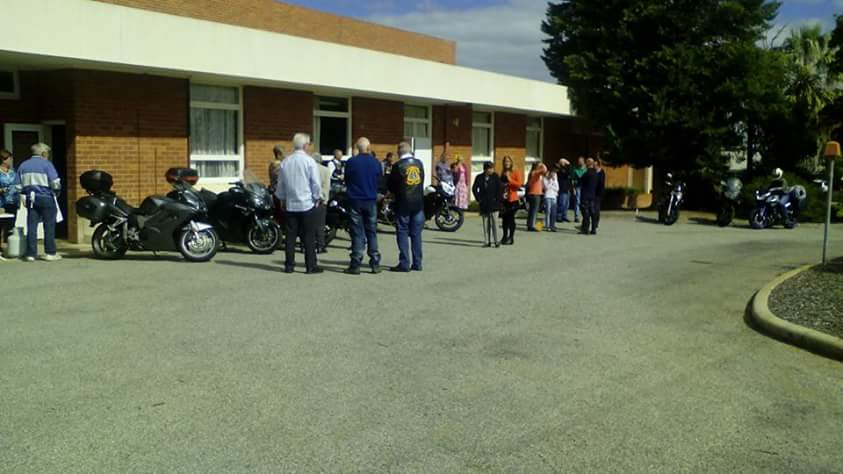 After the service I think the locals took pity on the scrawny CMA bunch and put a massive spread on for lunch. We never come home from these services hungry. ( Back to my diet tomorrow)
So that's the basic out line of activities, but so much more happened. We had opportunities to talk to people, great fellowship with the locals. And after all that we come home knowing that something even bigger has happened and that part I'm calling the God part. It's what the Holy Spirit does that we don't directly see but you just know it happened and is happening.
Finally we were reminded to not leave it so long before we return. If for no other reason I'll be going back for the food.
A huge thanks to my Mounties family, my CMA brothers who made the effort and above all, thank you Lord for blessing us so much.
God bless
Peter Beanham.
CMAWA Events Coordinator