Welcome to the CMA SA
The CMA SA (Christian Motorcyclists Association of Australia, South Australia Inc) exists to encourage Christian motorcyclists in their journey with Jesus.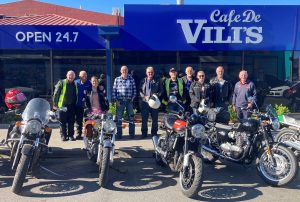 In Adelaide we have two organised rides per month (see Events). Also annual events, like the Peregrine Rally in August at Jabuk, South Australia and attending the CMA National Run which is held in a different state of Australia each year.
The CMA in SA has approx. 50 members, some in Adelaide others in various rural areas of South Australia and the Northern Territory. Through the Contacts page you can meet up with local CMA members in places like The Riverland, Port Lincoln & Mount Gambier.
---
---